Orders received on 22.9. - 30.9.2023 will be sent after the holiday on 2.10.2023.

Samozatvárač GEZE TS 1500
Požiarna odolnosť

Áno - s certifikátom

Max. šírka dverného krídla

1100 mm

Max. váha dverného krídla

80 kg

Sila zatvárača

3 - 4

Warranty

2 years
Dizajnový samozatvárač s montážou na dverné krídlo, alebo na zárubňu pre ľavé aj pravé dvere. Možnosť nastavenia rýchlosti zatvárania dverí, sily zatvárania dverí v dvoch veľkostiach a hydraulického koncového dorazu. Vhodný pre použitie na ľahšie požiarne a dymotesniace dvere

Použitie: Vhodný na ľahšie interiérové dvere 60 - 70kg.
Kategória veľkosti samozatvárača podľa STN EN 1154 :3,4.
Prevedenia
s ramienkom - klasické ramienko
s aretačným ramienkom - mechanické držanie otvorených dverí v určitom uhle
Samozatvárače v iných RAL farbách na objednávku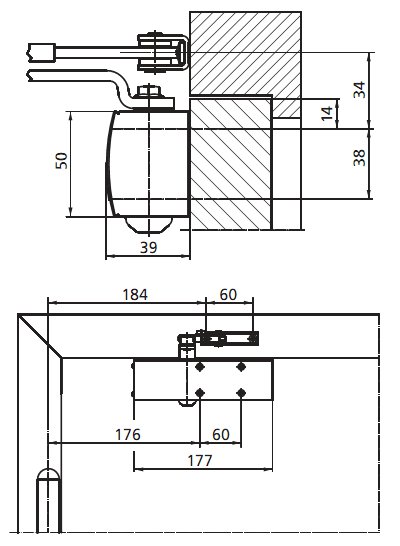 5 other products in the same category: